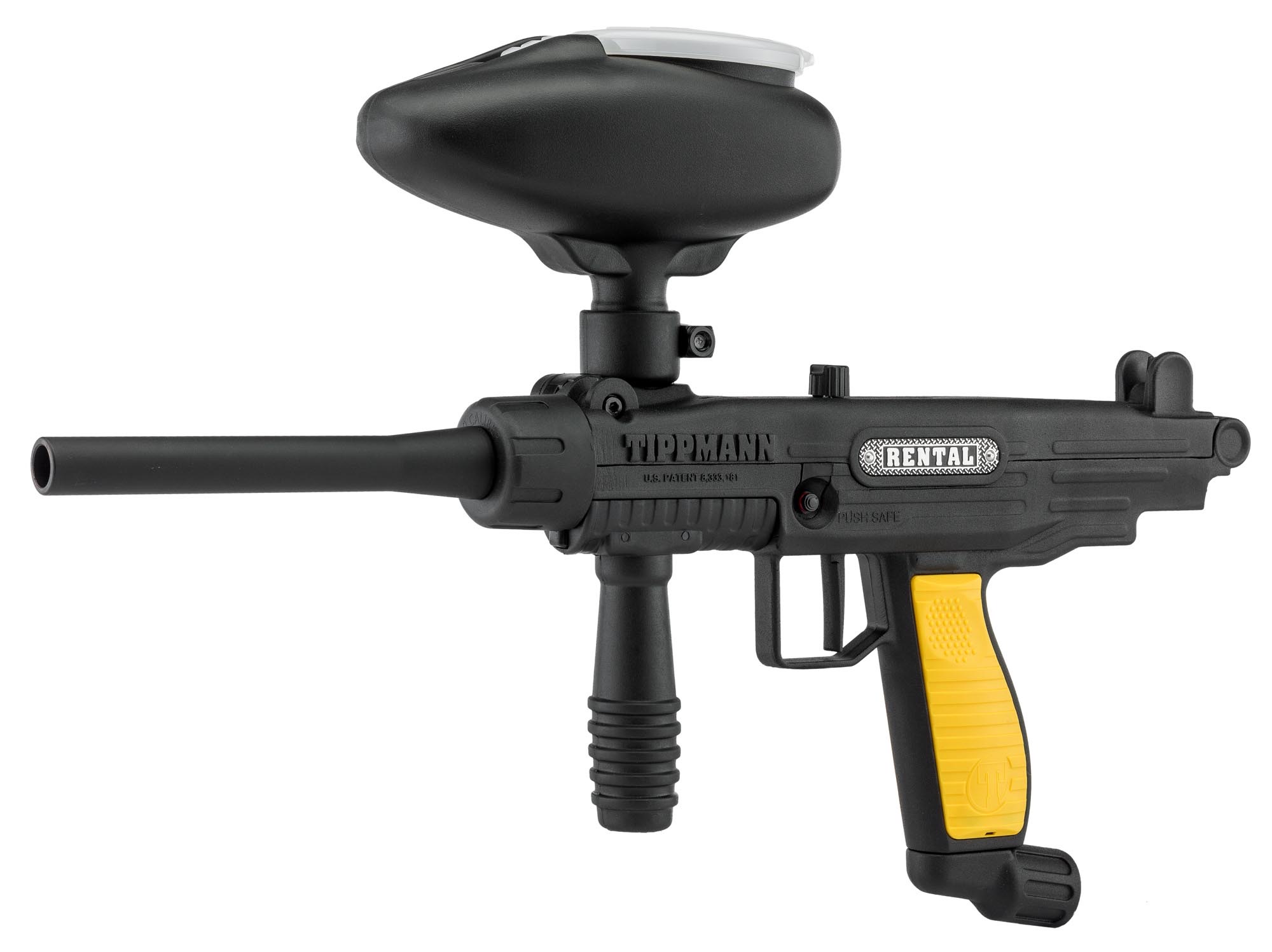 Ages 10+
Reserve a private paintball party with Predator Paintball today! A personal party coordinator stays with your private group the whole time. Predator Paintball provides the best paintball experience in San Antonio. We care about your time playing paintball, whether it's a birthday, group outing, or you're here to play every weekend. Paintball parties are available to play for ages 10 and up.
We only allow our specific paintballs at our park. While it may sound like a sales pitch, it's a safety concern to not let any low quality paintballs make it to the playing field. We only use the highest quality paintballs available which shoot straighter, break open easier, and stings way less!
We have just upgraded all of our paintball equipment for your party group! Everyone will now be using 50. cal! Why is it so awesome?
Same size gun but lighter!
Easier to run with and easier to aim!
They hold more ammo! No more running out during battle!
Your paintball party includes the following:
A personal party coordinator that stays with your group the whole time. They help keep everyone organized and safe!
Admission for up to 10 players
Full face thermal mask with ear protection for every player
Paintball gun and all supporting hardware for every player
UPGRADED gun for the guest of honor
1 Paintball grenade for the guest of honor
Body armor if needed (this is rarely requested with our extremely high quality paintballs)
Covered seating area
2,000 paintballs included! Now 4,000 paintballs included!
2 hours of paintball followed by 45 minutes of party/chill time
Please remember, your party starts promptly at the time you selected and must end on schedule to accommodate subsequent parties
Pricing – $299
Additional players $15 each
Additional 2,000 paintballs for $79.50
$100 non-refundable deposit at time of booking and will be deducted from your final bill the day of your party
Effective October 1, 2023 there will be a 3% service charge on all credit card transactions, so bring cash!
For weekday and corporate event pricing, click here.